WoW!!! Looking at my last blog post on here, it seems like we are really keeping up with things on this website... (insert sarcastic grin.) We've kept extremely busy this past year, and to be 100% real with you, keeping up with this blog is probably on the bottom of my "to do" list, but I am holding myself accountable and catching up through this year, (4 months late) along with an update on Virgin Apothecary and some exciting news for whats in store for our lives in 2018!!
2017 was HUGE for us. We had countless successful events and met so many talented makers this past year! We hit record sales at our last two markets, and were blown away by the community support and love that has been shown on this little venture. Every positive review, every kind comment of support, every single purchase and interaction, touches my heart so deeply and I couldn't be more inspired and fulfilled. Looking back at this year I am almost overwhelmed by my feelings of gratitude. My goal in starting Virgin Apothecary was to formulate simple skincare & wellness solutions for my people. I never thought that I would forge friendships and be accepted into this incredibly inspiring community of makers/shakers/movers/doers! It feels so DAMN GOOD to be a part of the maker community here in the Golden Isles. I am so thankful for every acceptance into every market we've applied to and every "neighbor" that I've met along the way! Human connection and support at its finest! That is what this local community is all about and it sure is a powerful and beautiful thing.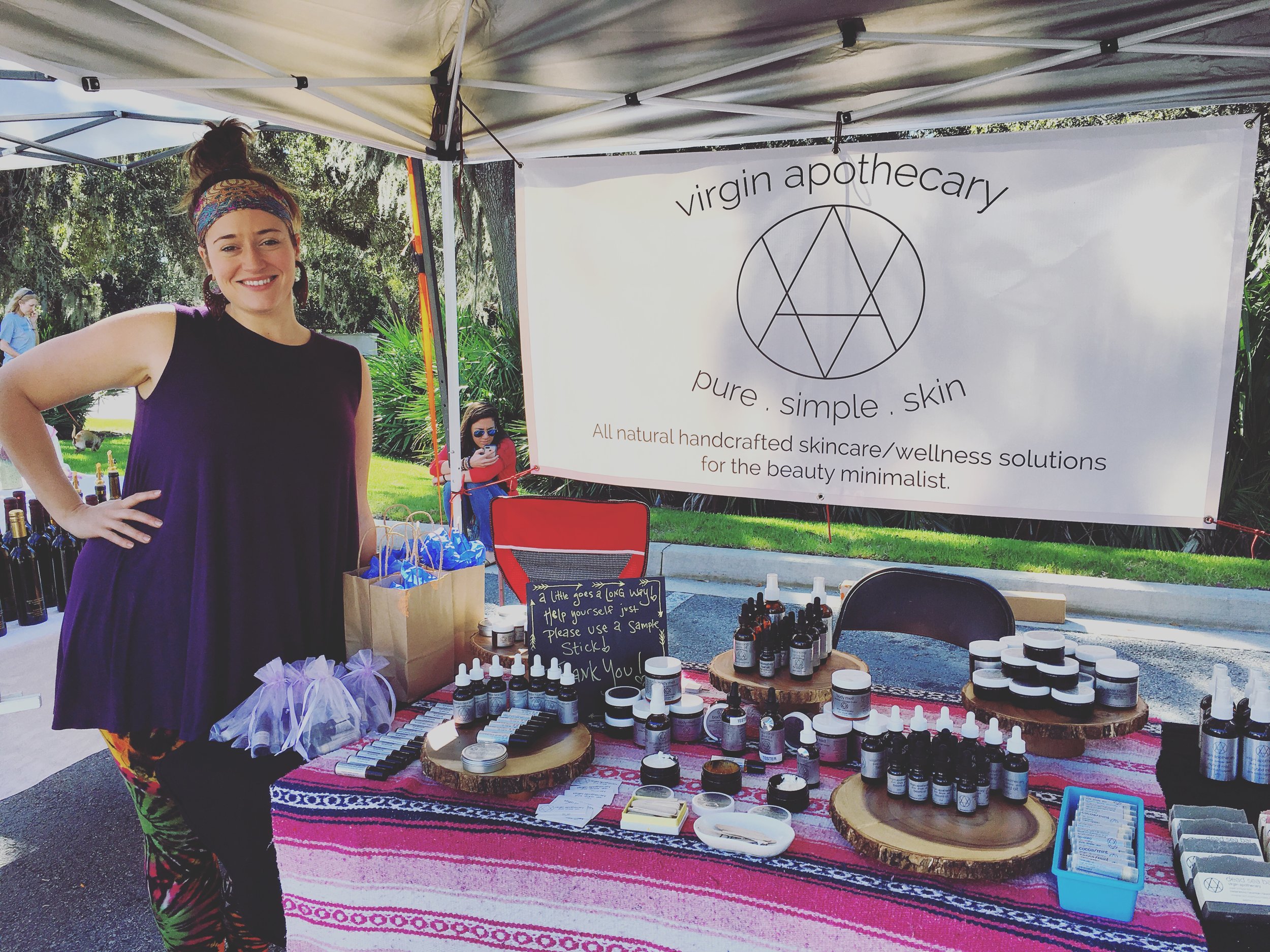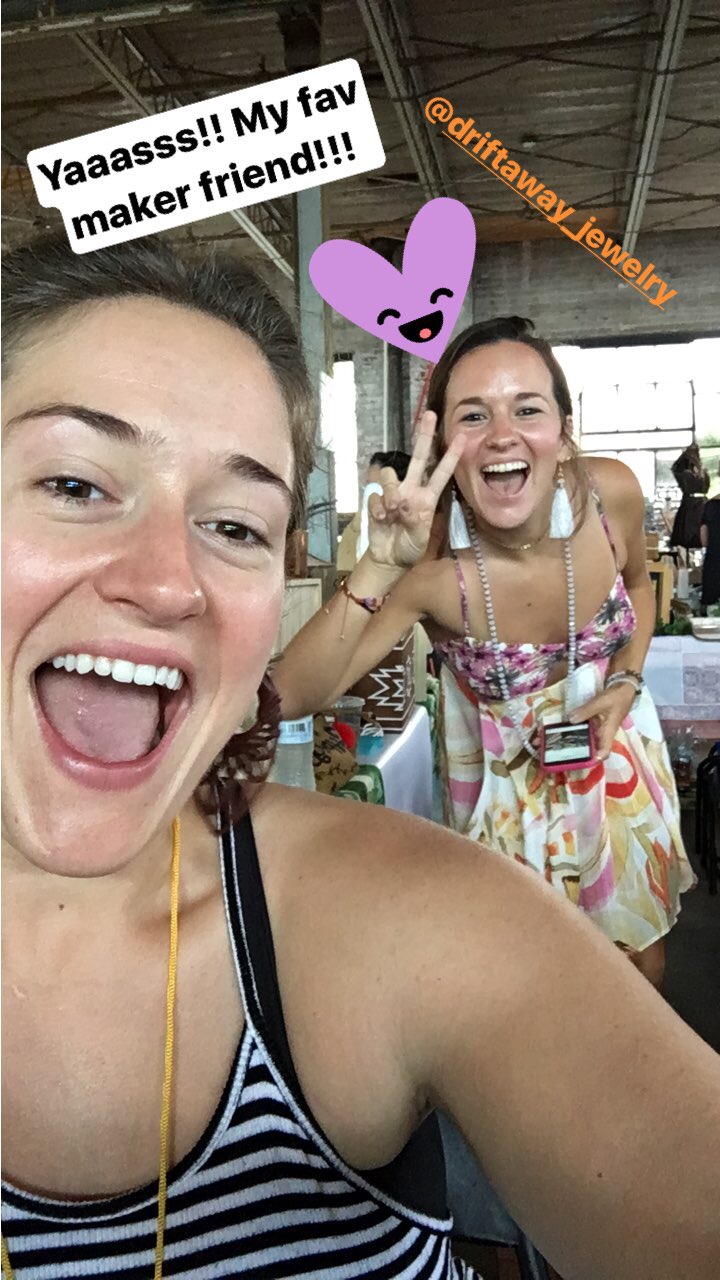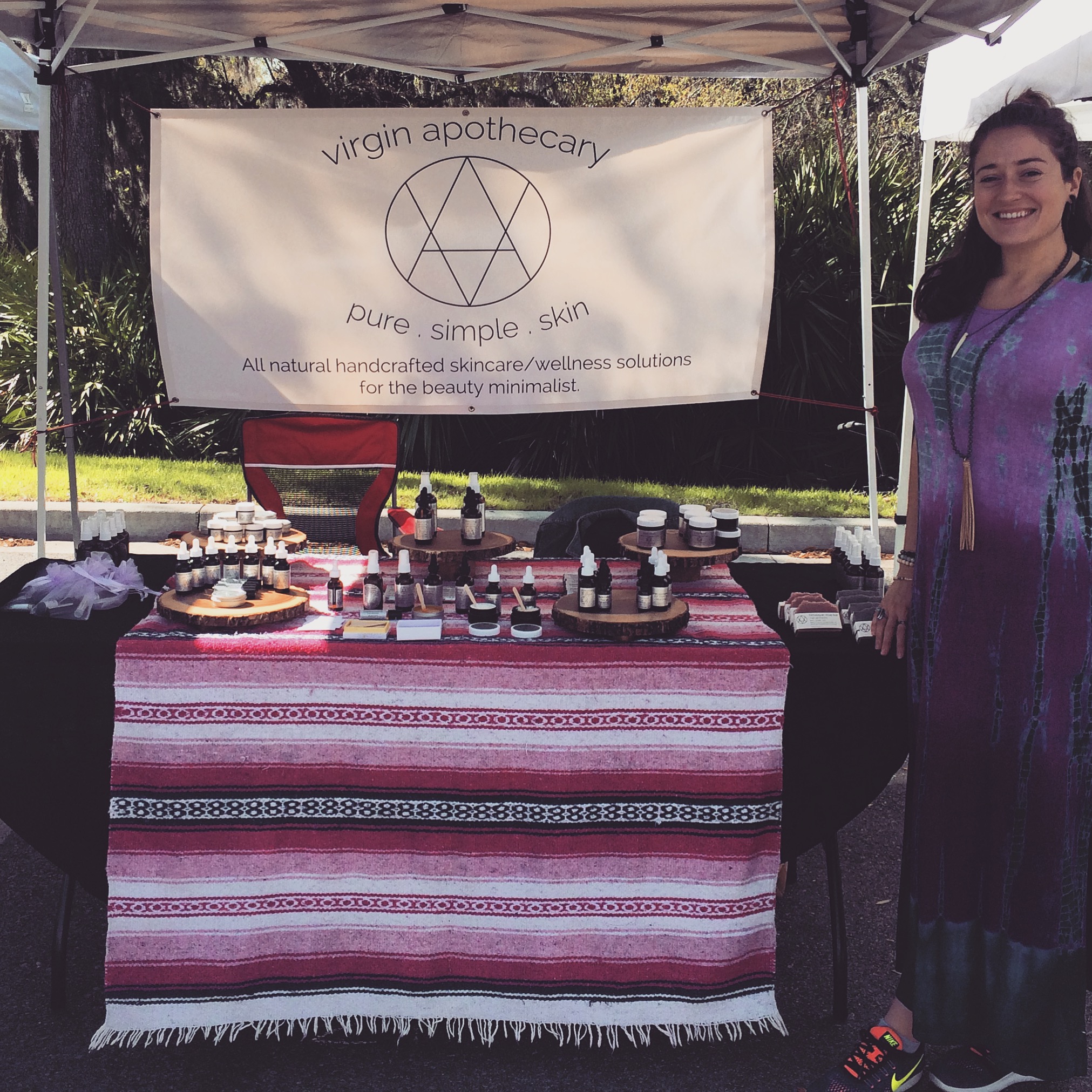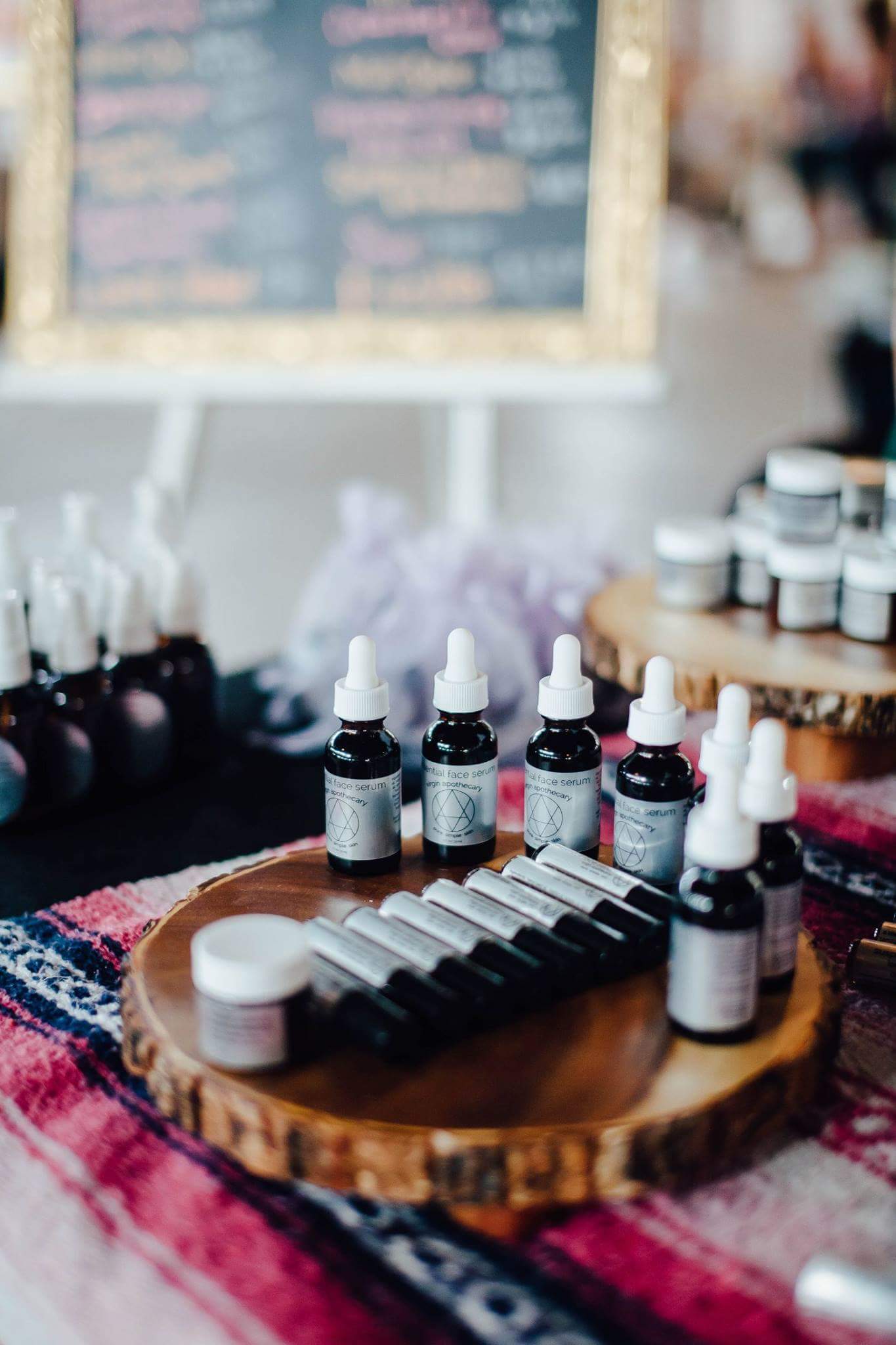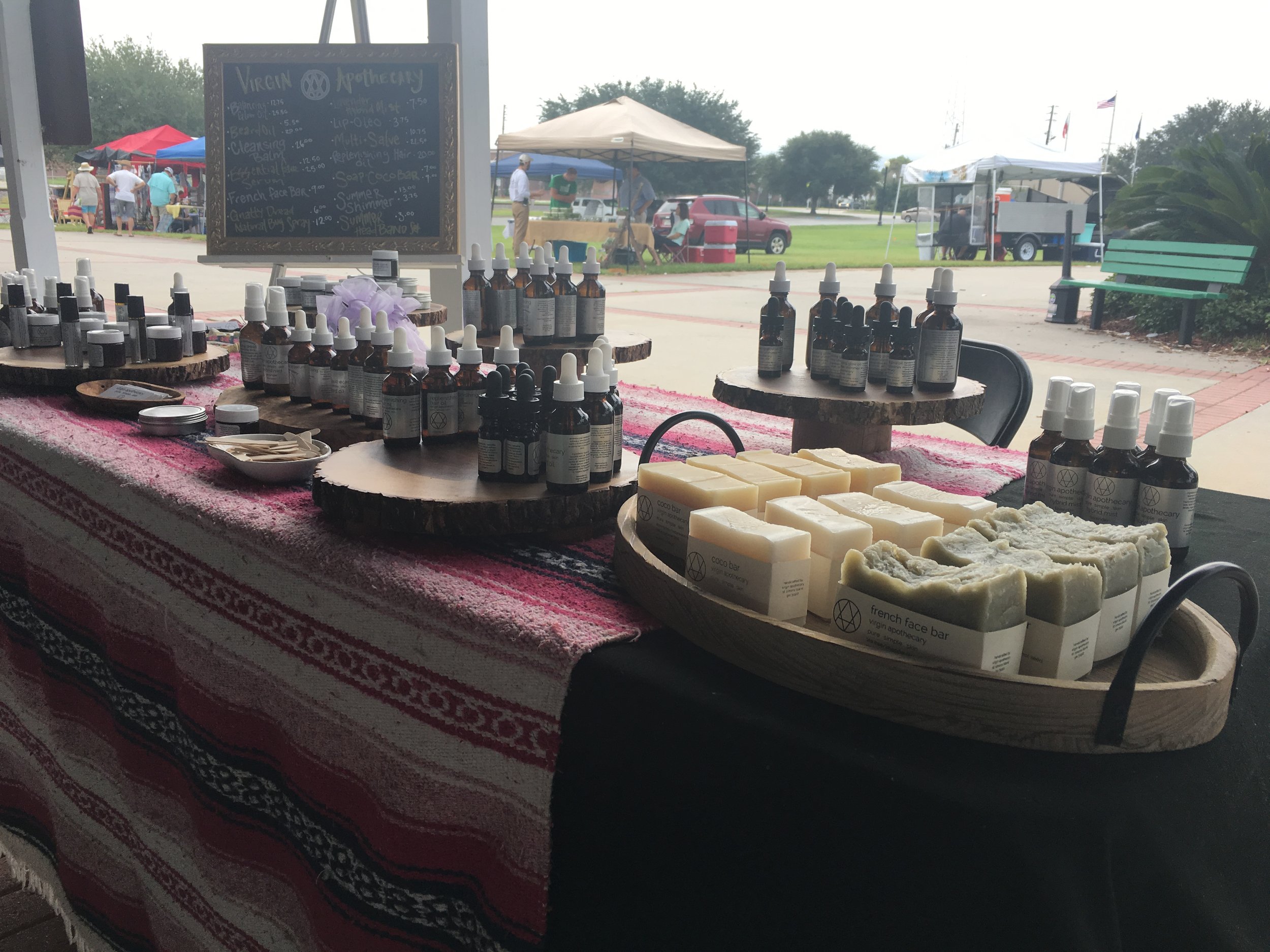 We got married this year! We tied the knot on December 9th, and with that being said a lot of time was dedicated to planning/organizing/designing our wedding and keeping it super budget friendly. Between wedding planning, market prepping, working a full time job, and creating product for my line, I often times felt overwhelmed (that's life right?) but I managed to KICK ASS and have an incredible wedding for under $10,000. With the help of my now husband :D, my outstanding family, the best friends a girl could ever ask for, and the INCREDIBLE team at The Vine we had the most magical day ever! I can truly say that it was one of the most colorful and original weddings I've ever been to and I'm thrilled to say that it was my own.
We have BIG PLANS for 2018!!! We bought property in Brunswick this past year and are planning on designing and building our home/studio space and cultivating our homestead! I am so incredibly excited to watch my dreams manifest right before my very eyes. For the past 10+ years I've dreamed of one day owning my own land and being able to reap what I sow. I hope to be able to eventually harvest and distill my very own botanicals for Virgin Apothecary. I want to infuse every essence of my passion into my products and that all starts from the very seeds in which I one day will grow. We are forever changing, forever growing, forever dreaming, forever manifesting. With enough effort and the right attitude it will eventually all fall into place. Who knows? Maybe I'll even be able to document it along the way, ;D